Develop Online
This project represents the online deliverables I created for Develop, a product I branded for the Minnesota Department of Human Services. Develop is a web-based service, offering training and quality improvement tools to support early learning and care professionals.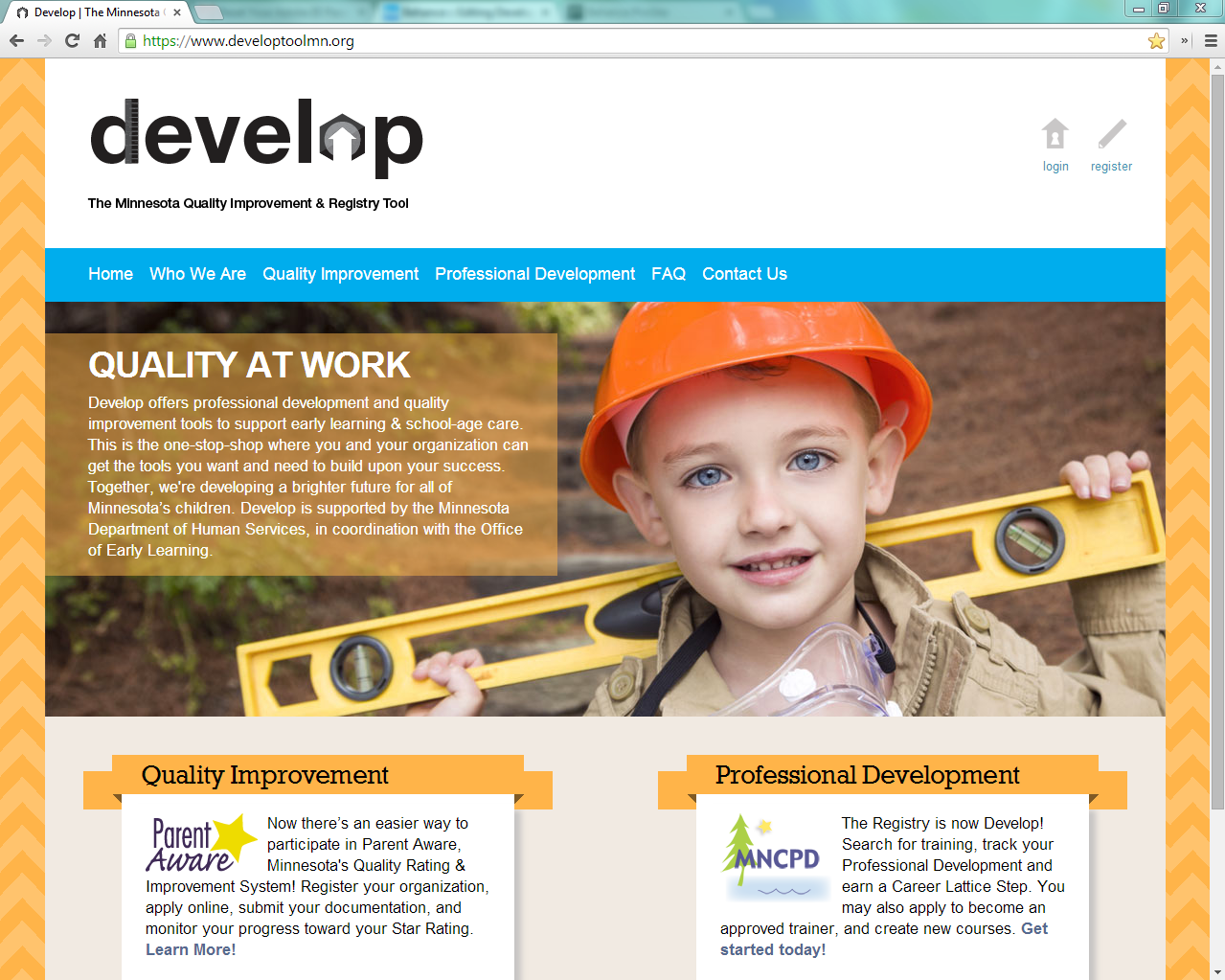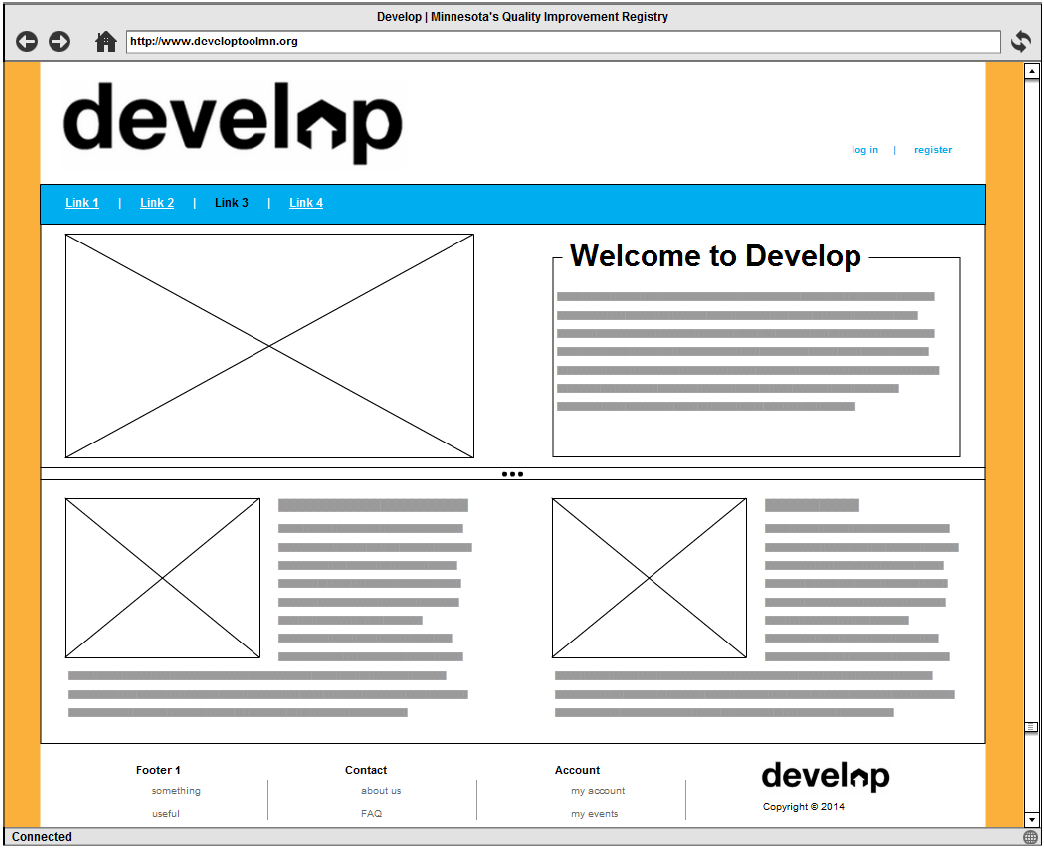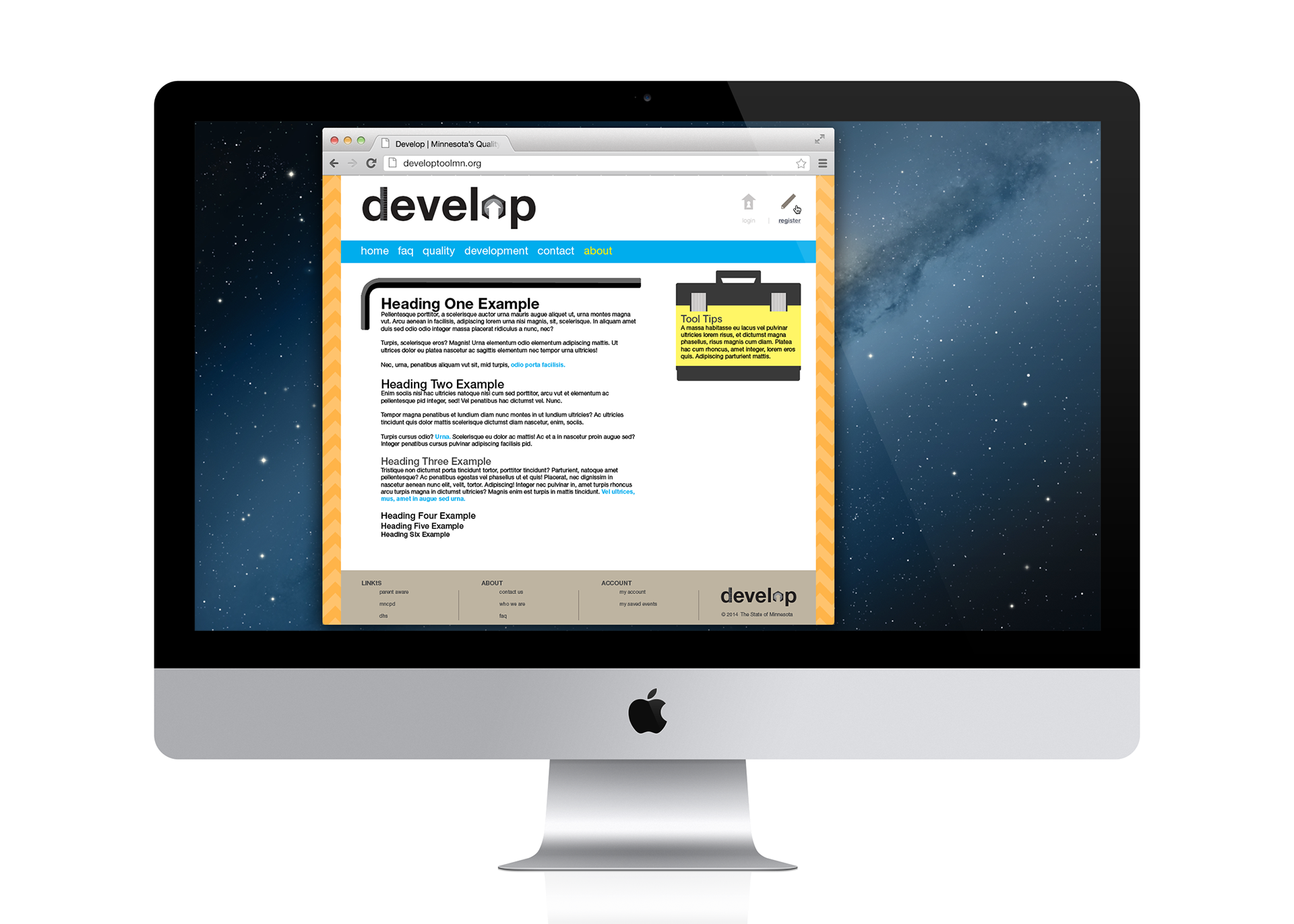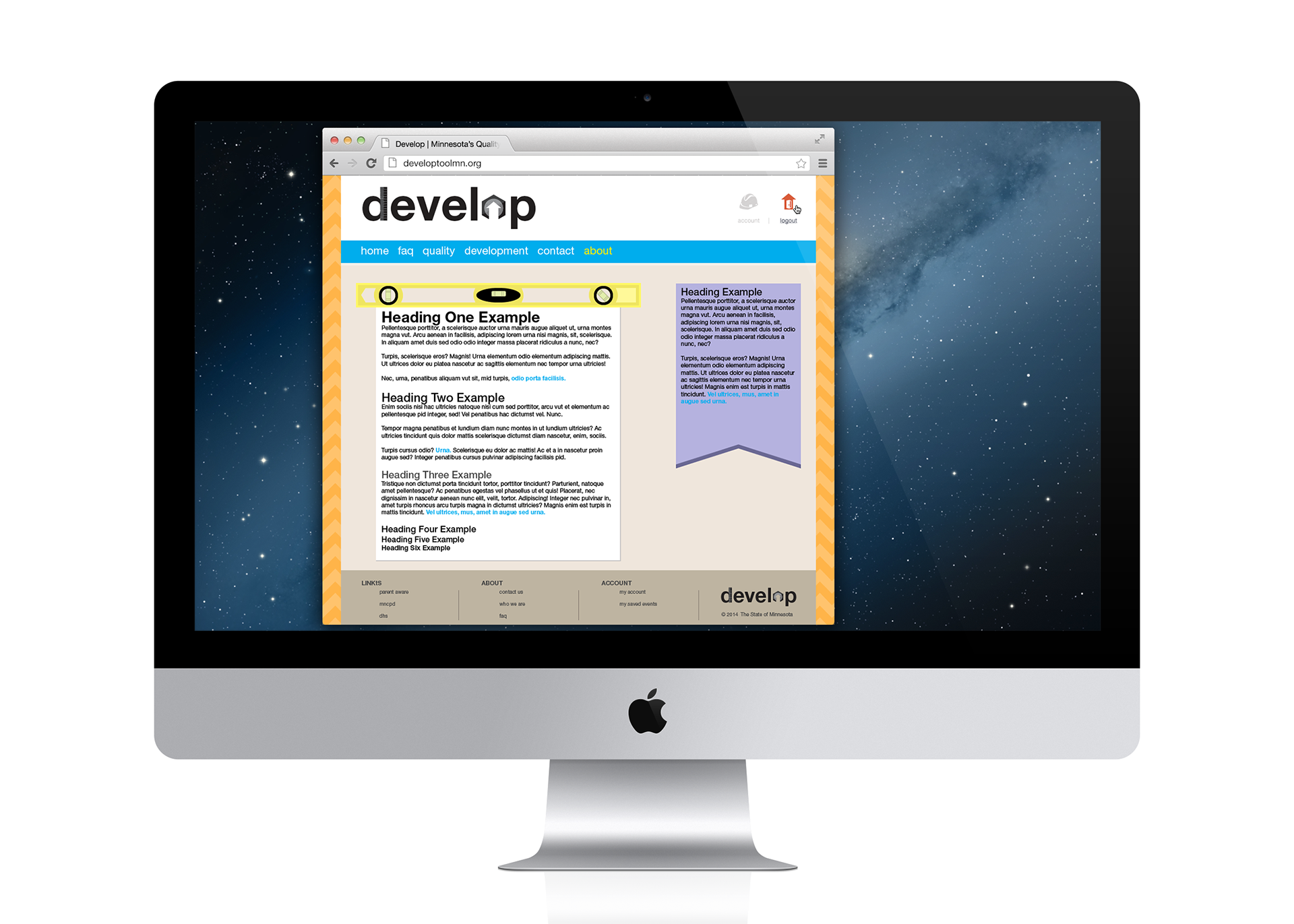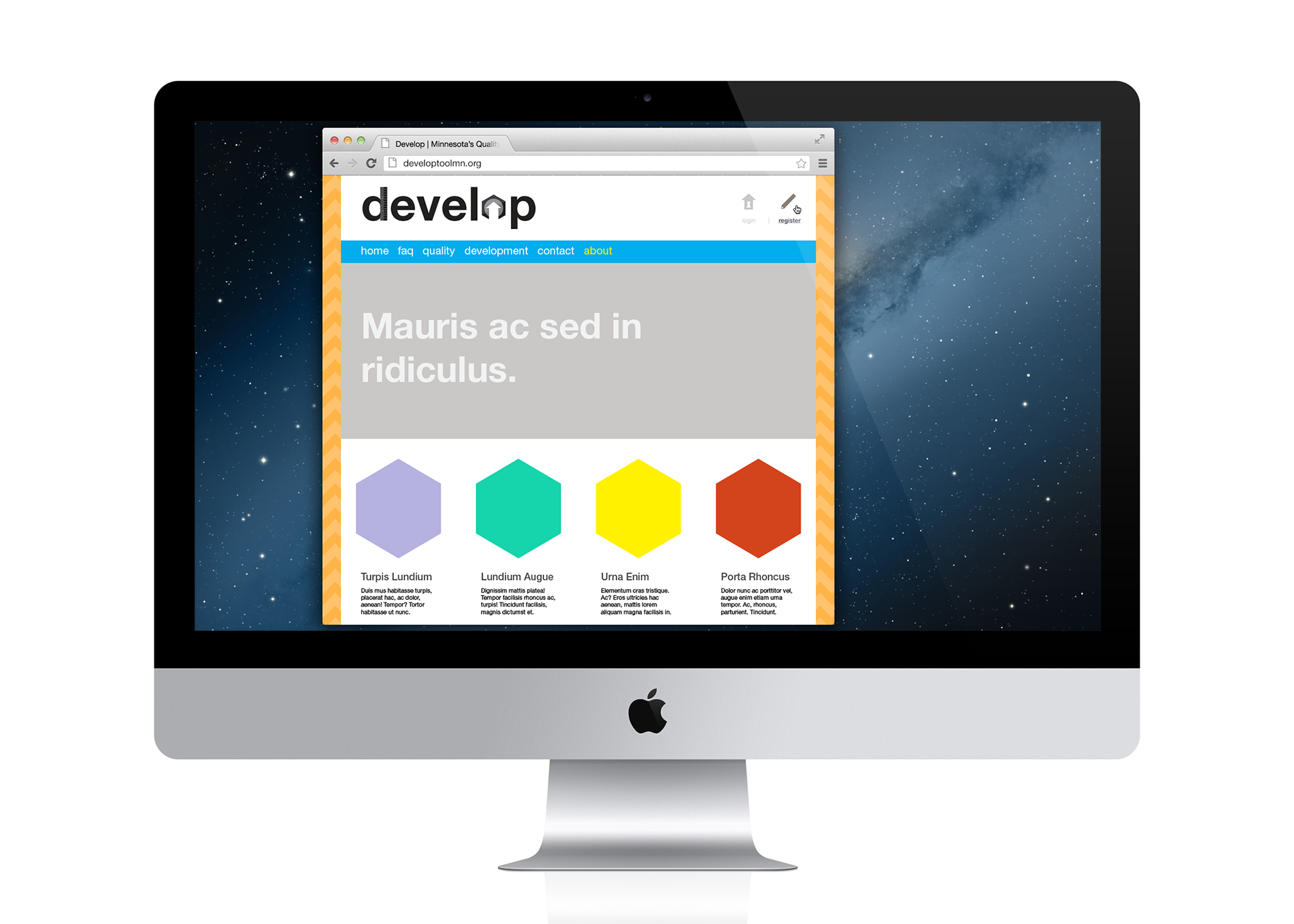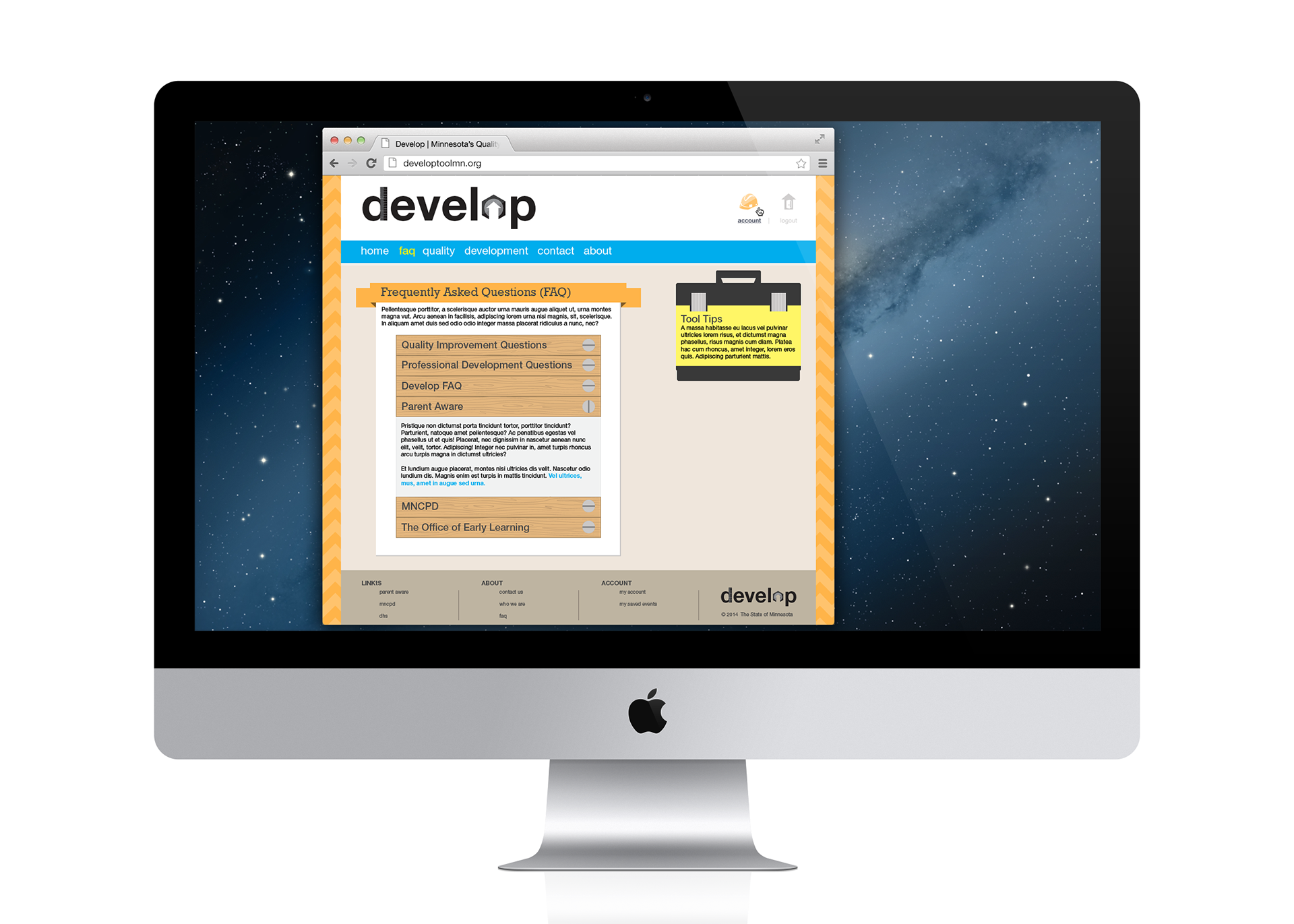 Evolution of the Develop web app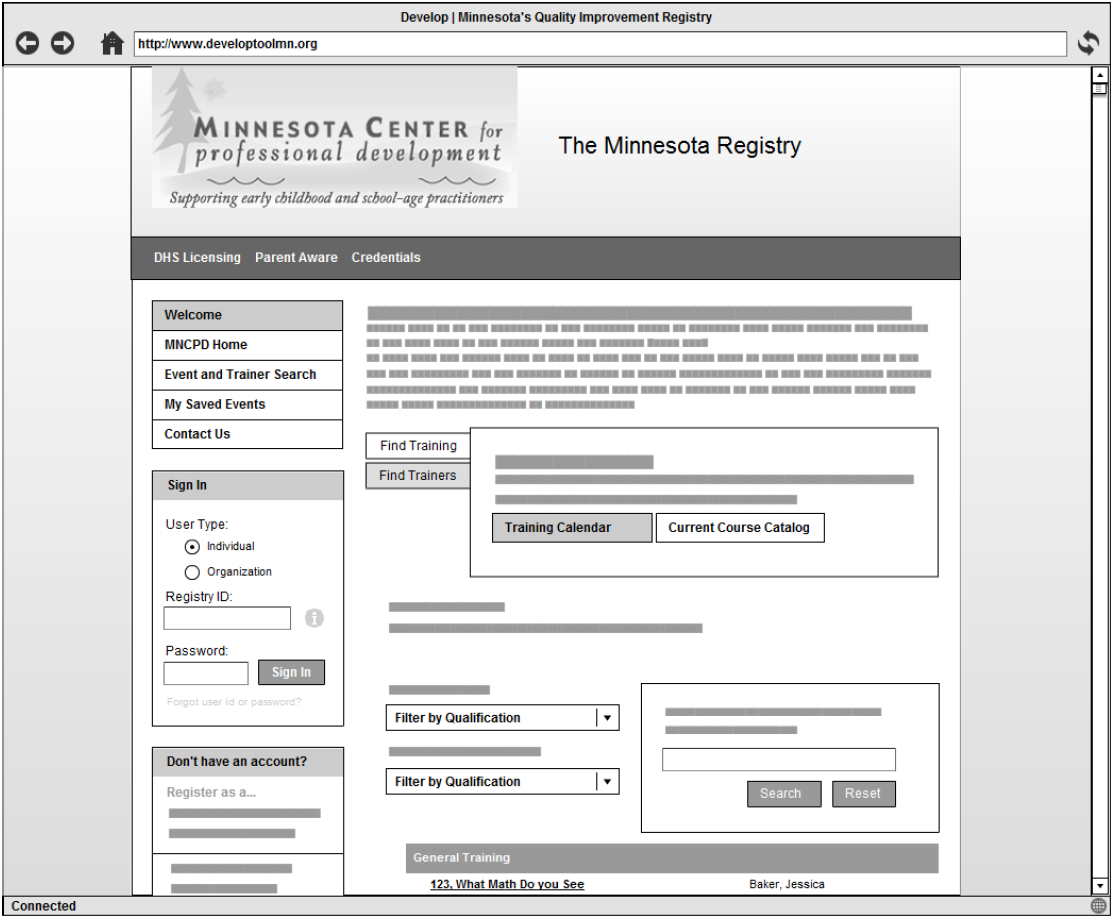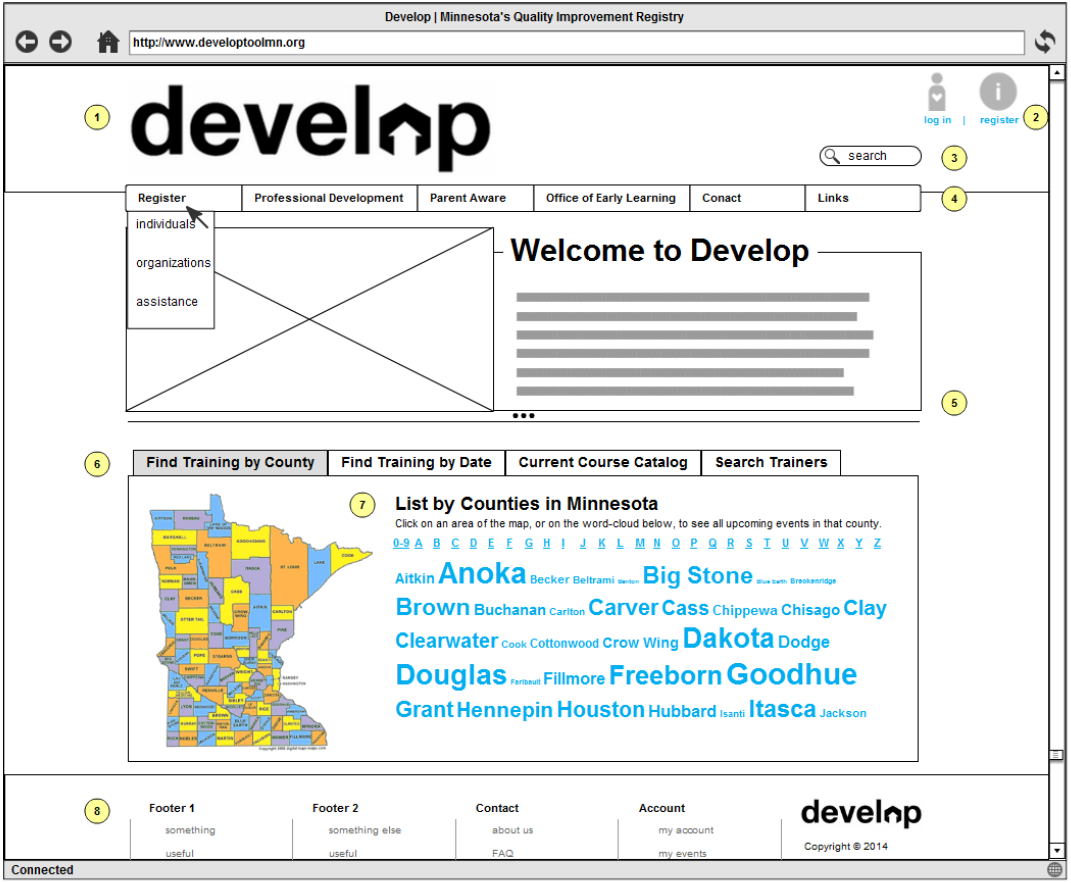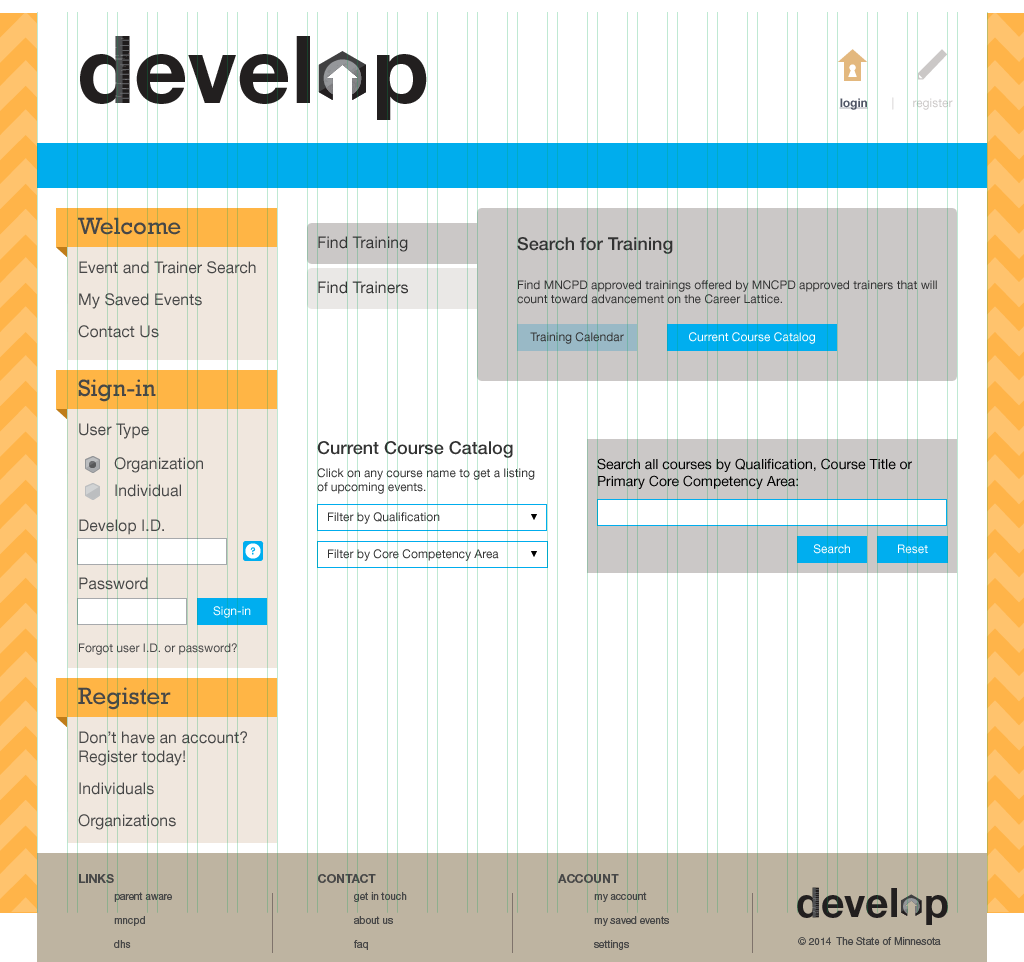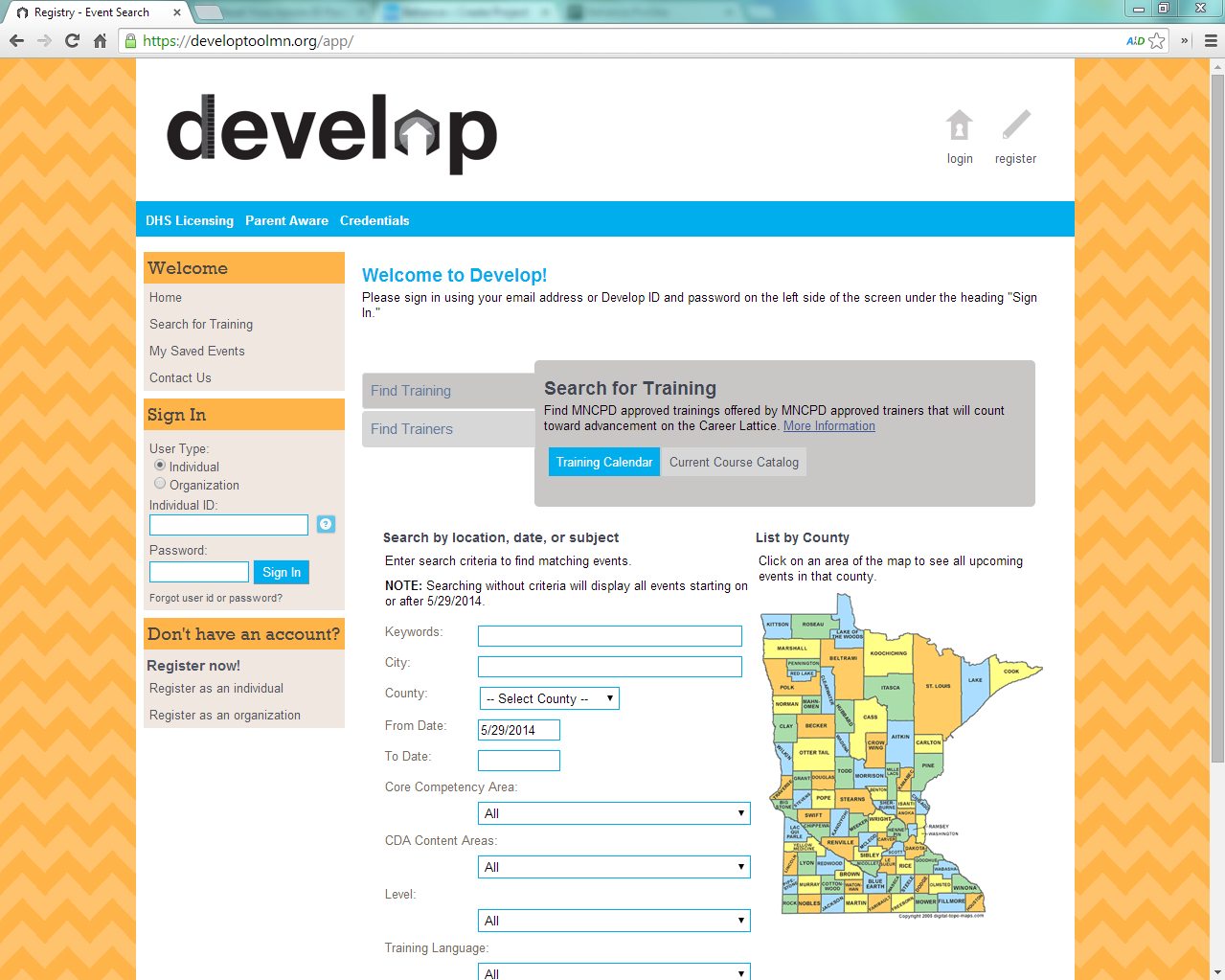 Develop officially launched on Thursday, May 15 2014!